There are basic skills that will help a virtual assistant be more successful than others. The way to figure out what skills you need to be a success is to determine exactly who you want to work with. What problems do they need to be solved? What does that entail? Learn everything about the processes, software, and needs of your ideal client. What does a day look like for them?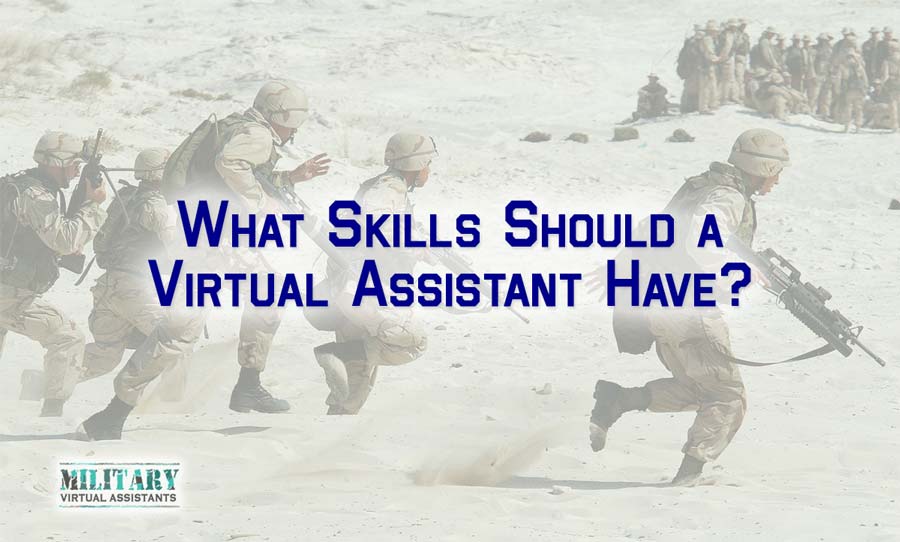 Virtual Assistants with the following skills typically have a full client base.
Communication Skills
As a Virtual Assistant, you need the ability to communicate appropriately using several methods. From email to text, to Skype, to social media chat windows and more. It can be a little more challenging than a phone call, but it's a good skill to have.
Social Media Marketing
If you know the ins and outs of the top social media networks then you can make a business out of that skill. As long as you can do a little graphic design using PicMonkey or Canva to make memes and updates for social media then you should be able to offer this service.
Search Engine Optimization
Some people think that SEO is a thing of the past, but that is not true. SEO is about much more than keywords. If you learn all you can about SEO, you'll have a good skill to offer clients who want traffic to their website that converts.
Virtual Shopping Carts
If you ideal client uses a shopping cart such as 1ShoppingCart and you're an expert at that particular cart, you're going to be well sought after to take care of all tasks related to that software. There are several different shopping carts out there. Maybe you just master one, or maybe you become a master of several.
Email Marketing
Become an expert in at least one email marketing software and you will have a full roster of clients. The most popular ones are AWeber, MailChimp and GetResponse. If you can get training in a program such as Infusionsoft, which is an all-in-one system, then you'll be in even more demand.
Content Marketing
Content marketing is part of SEO, if you are able to assist clients with their content marketing such as, writing, sourcing writers, creating content calendars, then you'll be needed.
WordPress Skills
A very specific skill that VAs need in order to be in high demand is the ability to work in WordPress. It would be beneficial to know how to create pages, create blog posts, add images, back up sites and so forth. WordPress is one of the most used website building platforms in use today.
Understanding of HTML and CSS
Knowledge of HTML and CSS is not always needed but is a great asset and goes hand-in-hand with WordPress. Knowing even just a little bit can help with creating newsletters, updating websites and more. It's more about understanding how it all works so you can help more.
Learning some if not all of these skills can help you become a high in-demand Virtual Assistant. But before you go out and learn any of these skills, determine who you want to work with and what skills they need you to have. That is the best way to figure out what skills you need to be successful.
Take a look at the Virtual Assistant Training Area for more recommendations.