Recommended Virtual Assistant Training Resources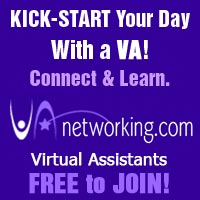 There are a tons of training programs available to Virtual Assistants today. BUT, you really need to do your research to make sure you sign up to a reputable program as many scams exist online.
I've been a VA since 2009 and know quite a bit about the industry. Do your due diligence before taking the plunge into any sort of training  by connecting with other VAs to hear their feedback. A great place to do this is at the FREE Virtual Assistant Forum. I have a private forum area just for Military VAs, contact me to be added to the area.
Here are the programs I've tested and recommend for Virtual Assistants…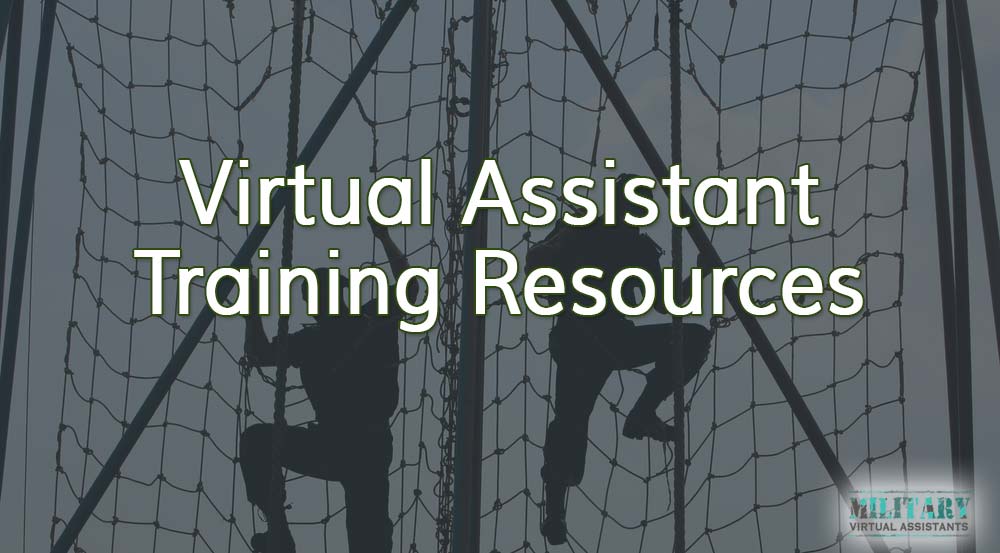 Virtual Assistant Career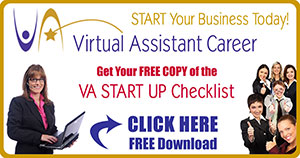 The VAC is a 30 day Virtual Assistant Business Start Up System. This is for someone new to the industry or for someone who needs structure. The VAC is a fabulous program and gives you everything you need to get your business off the ground; including a website. Tawnya has been a leader in the Virtual Assistant industry since 2003 and knows everything there is to know about being a VA. I highly recommend taking a look at this program. If you have any questions feel free to reach out to me, or to Tawnya and let her know that Danielle sent you. You may think that $997 is a lot of money but it is not when you break down what you get in this system
Virtual Assistant Start Up Training System from an industry leader (priceless, in my opinion)
1 Year membership to the VAinsiders Club ($333 value), plus a 50% lifetime discount to the club.
A website/blog for your Virtual Assistant Business with 1 year of hosting
4 reference books
Lifetime access to the private VAC members only forum area
Business plan
Private coaching session with Tawnya
VAinsiders Club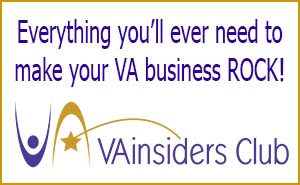 This is another one of Tawnya's products. This is a membership that is for VAs at any stage. The VAinsiders Club has an endless amount of training for VAs. As a VAinsider Club you'll have access to
the RFP job board
Over 400 training seminars
Over 100 Ebooks on every topic imaginable
Over 100 business templates
Over 100 system sheets
Group coaching
Live training webinars
Private forum area to network and ask questions
and much more
I have found most of my clients on the VAinsiders Club job board. One part of the VAinsider Club that I really enjoy and notice that others don't take full advantage of is the private networking area in the forum. It's where I go to ask questions and get answers from other expert VAs. This area is exclusive to the club members. VAinsider Club members also get a discount to Tawnya's famous VAvirtuosos Seminar Series which is held every Spring and Fall. Which I will be talking about later.
VAvirtuosos Seminar Series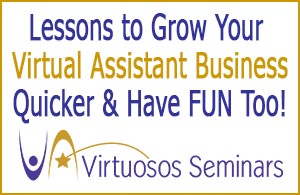 The VAvirtuosos Seminar Series is a virtual conference that is put on twice a year. I always attend it and help host it. Even if I didn't help host it, I would attend. I think that every VA should write this conference into their budget NOW. At only $37 to it's something we should all be attending.
VAVS is typically a 5 day long seminar series with 20 speakers. You basically get 20 hours of live training for only $37. You can purchase the $97 ticket instead if you won't be able to attend live and that gives you access to all the recordings and bonuses. I recommend going for the $97 ticket as I find myself going back and watching seminars later on.
Kathy's Expert VA Training
Kathy has been a Virtual Assistant since 2001 and like many, struggled in the beginning. She quickly learned from her mistakes and went from only making $10,000 a year to earning 6 figures. 
Kathy has a passion for what she does and gets joy out of teaching others how to have their very own successful VA business. She has spent over 8 years developing, testing, implementing, and enhancing her Expert VA Training program. When you sign up to Kathy's program you will be working directly with her. Kathy has great energy and she is a joy to work with! 
Here's what you currently get in the Expert VA Training Program 
28 Powerful, in-depth training lessons with lifetime access
8 x 60-minute private coaching sessions (1 per month)
Downloadable recordings of all above mentioned coaching calls
Unlimited email access to Kathy during the full 8 months of the program
Lifetime promotion of your VA business in the Expert VA Directory
Certification as an Expert VA
Learn more about Kathy's Program here.
These are all training programs that I recommend at this time. There are several programs out there and if you have any questions about them please reach out to me.