When deciding whether or not to become a Virtual Assistant and what to specialize in, it can be helpful to know what skills and tasks are in demand right now. This list will change as time moves forward, but it can give you a good idea about what is in high demand at this moment.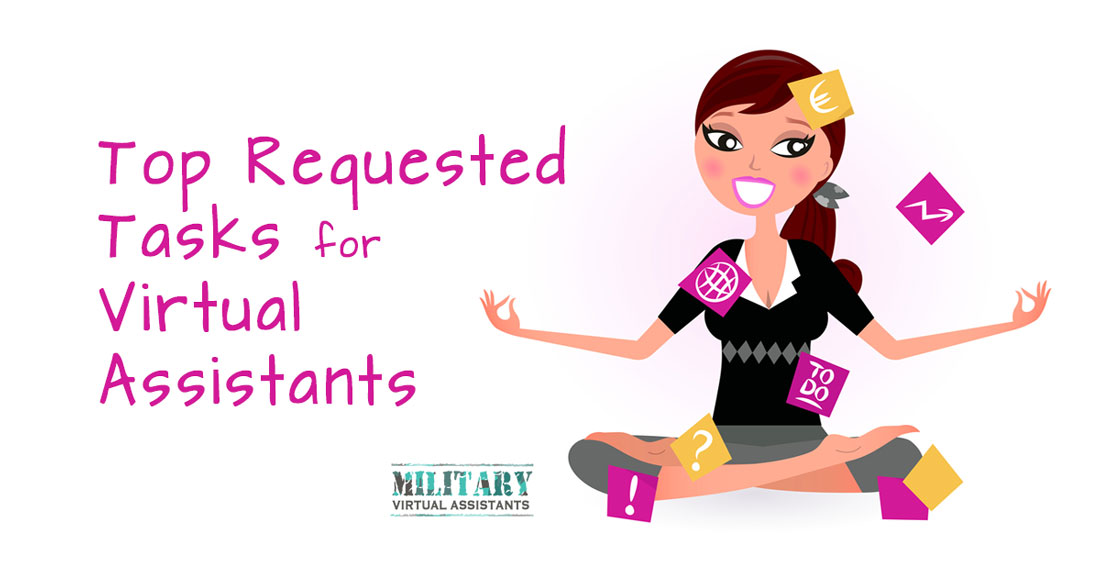 Social Media Marketing
A Social Media VA can do a lot of things for a client. This includes keeping their social media profiles updated, writing and creating (or managing those who do) and updating social media posts for different clients. There are a lot of tools available to help you automate social media for your client, for example Hootsuite.
Infusionsoft Experts
Infusionsoft is a marketing and sales automation software that combines CRM, email marketing, lead capture and e-commerce all in one. It's an in-depth software that requires quite a bit of knowledge and understanding about client sales cycles and product cycles. If you haven't worked with Infusionsoft before, you can get training from the Official Infusionsoft University.
Bookkeeping Experts
In most cases this is more of a local service, but if you have had certain training and licensing, you can do books for anyone in any state or province. This is a much sought-out service and if you truly understand independent contractors and small virtual businesses, you'll be swamped with clients if you offer this service.
Online Marketing Manager
Being a manager is a little move up, and if you have the chops you can do it. As a marketing manager, you'll plan and organize systems so that your clients' team or your team can implement the plan. You can get certified as an online marketing manager but it isn't necessary.
Ad Expert
Experts are needed badly in the ad space, especially for Facebook. An ad expert would help organize, plan and implement an advertising campaign for a variety of clients. You would either do it all or manage a team who helps implement what you plan.
Google Analytics Expert
Some businesses need people who know how to set up Google Analytics, and understand how to make goals and set up everything in an expert way. You can learn how to use it through various training programs and then become a Google Analytics Certified Partner.
Virtual Events Expert
An virtual events expert is good at planning either online events or offline events (or both if you want). Usually you'll need experience using webinar software like Adobe Connect or GoToWebinar.
Ontraport Experts
Ontraport promises to allow a small business to run like a huge business from one dashboard. The features are endless but it handles CRM, marketing, payments, partners, automation, publishing, and more. You choose what you want it to do. They offer training of their own too. You can become certified through their training system so that you can offer this to your clients.
There are many others, but you should find one that you like and become a true expert using it, and then promote that service. These are many VA tasks and project requests that you will be asked to do that you may not offer. It's up to you whether or not you want to offer it. Be careful about moving outside of your niche but, if your ideal clients are asking for something, you may want to consider offering it.