One of the hardest things to do as a Virtual Assistant is figuring out what to charge for your services. What you should focus on when deciding on your pricing is the perceived value that you offer to clients.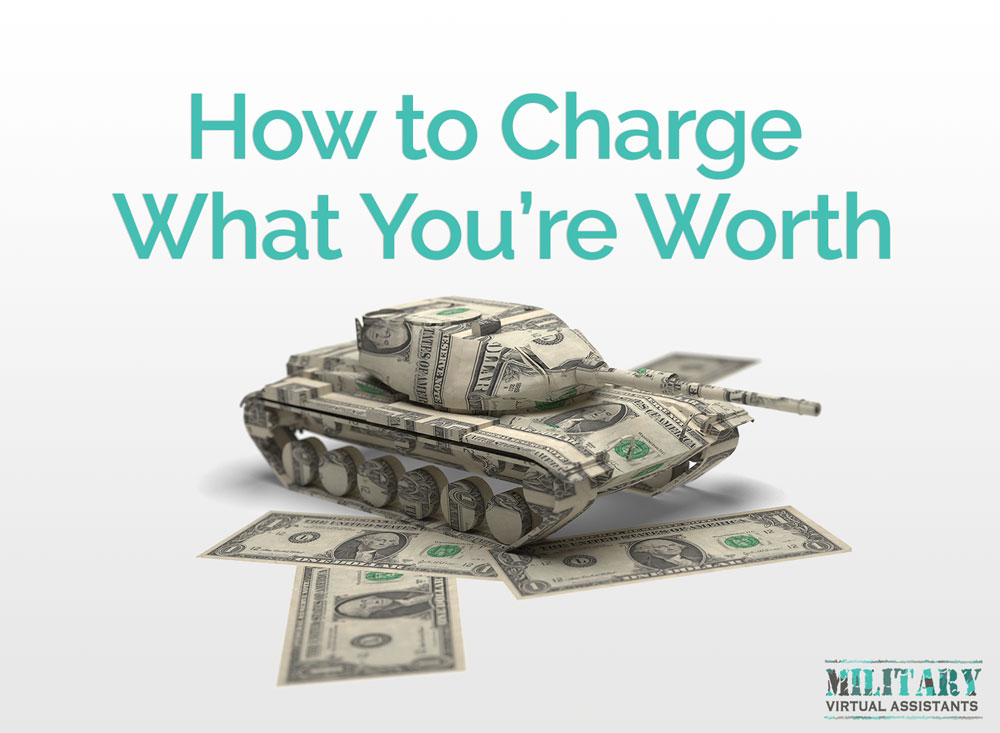 Increase Your Perceived Value
You can increase your perceived value by becoming an expert in your niche and a go-to person for advice about your industry. You can do this by blogging, answering questions on social media, writing a book, getting interviewed, giving interviews, going to events both live and online, hosting and attending webinars, and more.
The more visible you are, the more people will want to work with you. And the more people want to use you, the more you are valued due to supply and demand.
Your Time Is Worth More
Most people start their fees with an hourly rate relative to what others in their industry are charging. This is a good way to start. But it's just a start. Do some research to find out what others are charging for the same service, then determine the value they deliver for the cost. Figure out ways to fill in the gaps in the services that others offer, which can boost your value tremendously.
Demand and Experience
If you're not yet in demand, it can be more difficult to stick to a high rate for your services. But, you want to create a perceived demand for your time. Focus on building your business by filling in the gaps with other services that don't take as much of your time. 
If you've been in business for 10 years and have numerous connections, you're going to be able to charge a higher rate. Always remember, your clients get a lot more for their rate today than they did when you started. Don't let anyone tell you that you aren't worth it. 
You offer a lot more value today then when you started. Don't let anyone tell you that you aren't worth it.
Click To Tweet
The Problems You Solve
These really affect your fees, because it matters what the solution is worth to your buyer. If your service helps your client earn multiple six figures, what percentage have you earned of that? Surely, if your help turns a $30K business into a $150K business, you're worth 10 percent of that, right? That is $12K from one client, which would be worth $1,000 a month. What can you offer to your clients that will be worth that? 
Self Belief
A lot of Virtual Assistants fail with this part of the process. If you don't believe in your worth and can't communicate your value, it'll be hard for you to justify your price. Incidentally, this works with information products, courses, coaching, and one-on-one services too. You need to be able to communicate how much in real dollars you're worth, and why, to your potential clients.
So many people start up a Virtual Assistant business with an employee mindset. Start thinking about the value you offer to your clients, and how you can improve that value. The more value you can offer and the more value you can prove that you offer, the more people will be willing to pay you. Wouldn't you pay someone $12K today if you knew for a fact that if you did everything they said you'd make $120K from that investment?
Need help pricing your services? Download this free pricing worksheet.