I've been a little quiet over here on this blog… As you may know, I run a full-time VA business; ProactiveVA which has taken up the majority of my time along with a recent illness in the family.
My Grandfather was recently diagnosed with Stage IV esophageal cancer. It was a shock to our entire family as he was always healthy and the go-go-go type. He was a hard-working man and had recently retired recently.
He had no idea that he was sick and thought he just had some bad back pain. Once they finally figured out that he had cancer, things progressed fast. There is no treatment available to cure his cancer as it's too advanced. The past two months have been a difficult road for us all. 
I wanted to fly out there right away and because of my VA business I was able to. I bought a ticket and flew from California to Vancouver, packed some warm clothes (which I haven't needed yet) and then flew to Ontario to be by his side.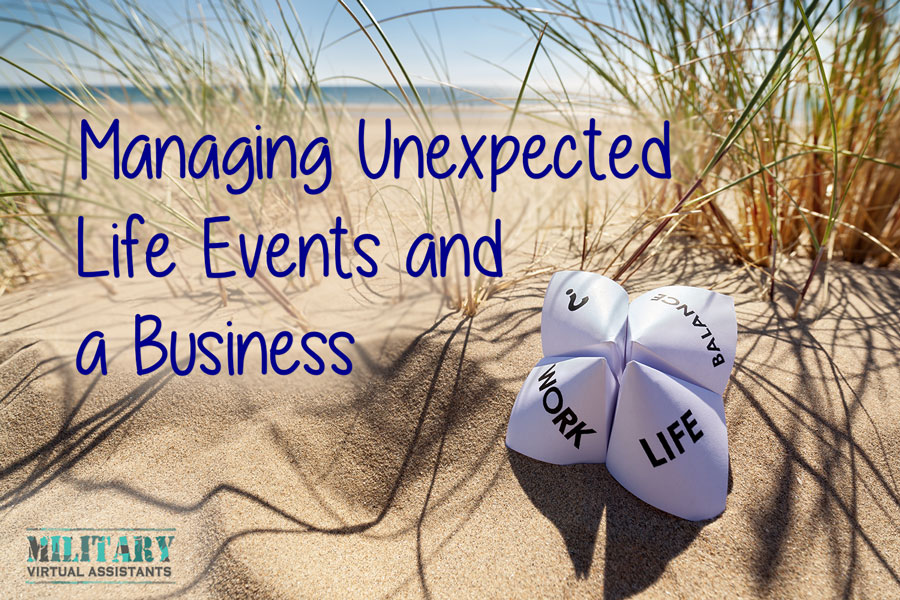 My Grandfather is back at home from the hospital and I have been able to keep my business afloat and spend the past three weeks with him and my Grandma. I flew out on a one-way ticket and I have plans to stay for awhile longer. I'm able to do this because I can take my business anywhere with me. 
I brought my Macbook Pro, Magic Trackpad, keyboard, headset, iPad, a pile of chargers and a notebook with me.
As long as I have internet and my Macbook Pro I can work from anywhere. I actually set myself up a little office in the basement of my Grandparents house for when I need privacy. But the majority of the time I've been working in the same room that my Grandpa is in so I can spend as much time with him as possible.
If I had a regular 9-5, full-time job I'd probably only be able to take 4-5 days off to fly out to Ontario like most members in my family. Or maybe I wouldn't even be able to take any time off. But because I own a Virtual Assistant business, I have the flexibility to do whatever I want. 
I have had some very long days though. I try to wake up before everyone else so I can work before hand. Then I will stay up late at night and work while everyone is asleep. During the day I've been helping out around the house. It's been a busy few weeks. I must admit, I'm exhausted. But it's all worth it.
I run my entire business from my Macbook Pro, and if you are a 'traveling VA' then I recommend that you use a laptop as well. If you run your business from a desktop computer then you will have to get creative if you have to fly across the country suddenly. 
Here are some recommended programs for traveling with your VA business.
Remote Access Program
I used to use Teamviewer quite a bit before I moved my entire business over to my Macbook Pro. Teamviewer is great if you have a desktop computer at home and need to access it while on the road. You can log right into your home computer and use your computer just like you would if were actually in front of it. 
DropBox
I use DropBox on the daily, I couldn't live without it. It's great for keeping files in the cloud that I need access to at all times. If you are planning on going on a trip and think you may need some files on your desktop computer, put them into DropBox so you can access them from anywhere. Download their app onto your smartphone and tablet so you can access your files from there as well. 
Skype Plan
If you have calls with clients often then you might want to invest in Skype. I pay $2.99 a month and have unlimited calling to phone numbers in both Canada and the USA. You can even set it to display your phone number so it looks like you are calling from your phone. Plus if you download the app on your smartphone you can use it just like a phone.
Hootsuite
I use Hootsuite to schedule social media posts to go out at designated times. When I'm traveling I don't always have time to keep up with my social media, but I can't let it go silent. It's important to always be active on social media or people will forget about you. 
Asana
I would be lost without some sort of project management system. Especially during a time such as a family illness. The last thing on my mind while my Grandpa is sick are all the tasks I need to complete in my business. I more worried about if he's eating, what pills he has to take next or if his pillows are adjusted right. Luckily I have all my tasks in Asana so I can look at it and stay organized. I even have a section in Asana for my personal tasks such as bill payments. 
iCalendar
I have my iCal synced to my iPhone, my iPad and my Macbook Pro. No meeting or appointment is ever missed as I get reminders on all my devices. I like to set a reminder for the day before for anything important so I make sure I'm ready for it. Most people like to use Google Calendar, but I prefer iCal, mostly because I have all Apple products. Use whatever works best for you. 
If you use the programs I mentioned you can help relieve a lot of the stress of traveling with your business. Most of the time my clients don't even know that I'm traveling. Occasionally I'll tell them, but otherwise they'd have no idea. 
It's 100% possible to be on the road at all times with your VA business. I know from personal experience. 🙂