As a Virtual Assistant you need to continuously market your business. There is a saying for all businesses and it is 'always be marketing'. Even if you think you have enough clients or customers, you might not a month of two from now, and the marketing you do today will pay of tomorrow.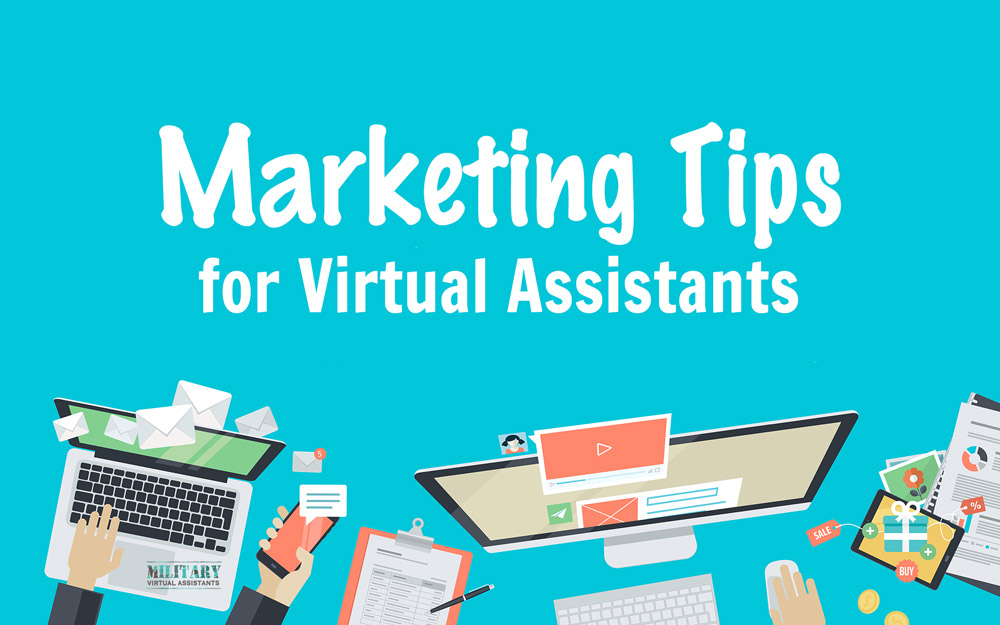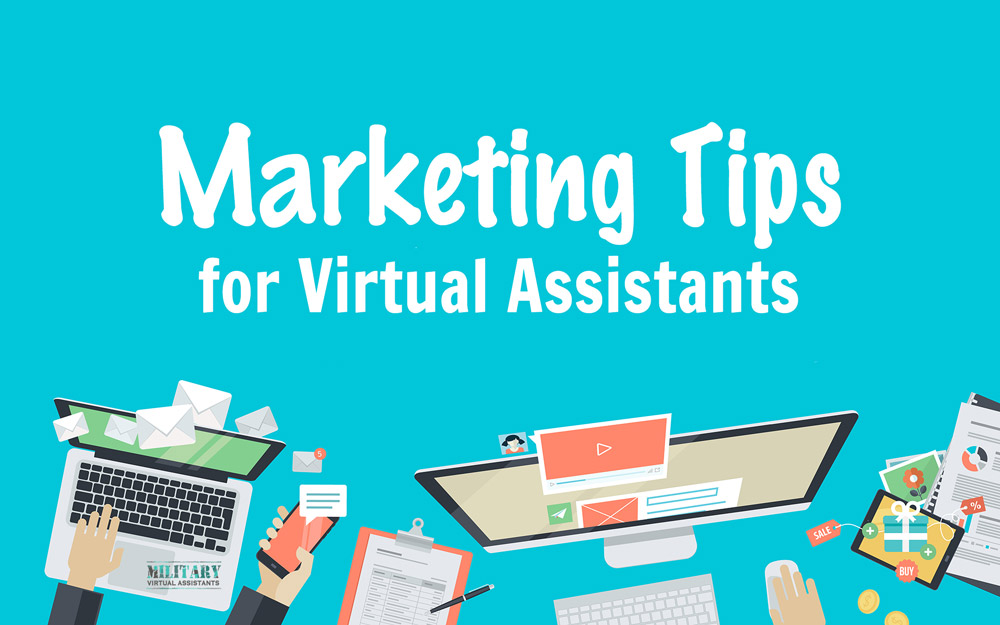 Here are some tips to help you market your Virtual Assistant Business
Know Your Goals
The first thing you need to figure out are your goals. Each type of marketing that you will do will be designed for a different goal. 
For example; I'd like to gain two new clients using LinkedIn. 
Evaluate Where You Are
Figure out where you are now in all aspects of your marketing. Boost the things that need to be boosted and pull back on the things that need to be pulled back on. What's working? What isn't? 
Use Appropriate Tags
Meta tags, header tags and alt tags are very important when it comes to getting the search engines to notice your website. Check everything to ensure that all your tags are set and that you are using keywords for your target market.
Learn How to Understand Analytics
It's important to familiarize yourself with Google Analytics and analytics for social media sites so that you can use them to improve your marketing efforts. No matter how small of a business you have, it's important to understand the metrics. 
Join the Chamber of Commerce
It might seem strange for a Virtual Assistant Business, but usually you can end up on their member list which can give you exposure and a credible link back to your website. You'll also meet other local business owners and build long-lasting connections. 
Tell Everyone You Know
One of the best ways to market your business is through word-of-mouth. Tell your family, friends and everyone you meet about your business. Make sure you always keep your business cards on hand. 
Quick Marketing Tip: When you give out your business card, give each person two. Tell them to sign the back of the second one before giving it away, and you'll give them a referral fee for a paying customer.
Get to Know Your Competition
Get to know who your competition is and what they're doing. You don't want to copy them, but you can get ideas from them. You can also look at their offerings and figure out how you can make yours better. 
Amp Up Your Website
Once you build your website and it works, you'll probably be happy and feel done. But websites are never done, you have to update them continuously. You have to improve your SEO, improve the layout and keep improving the content. Your website needs to stay current. 
Post Videos Online
A great way to move offline activity into online activity is to post videos online. Post them on YouTube, Facebook, your blog. You can even do live streams on Facebook, Blab, Periscope or wherever you prefer. People love watching short videos from one to three minutes.
Post Images
Images are still a big hit online. Post a few pictures of the 'day in the life' of your VA business and you'll be more relatable to your peers and customers. It's also a good way to tie in different events to your products and services. 
Blog Regularly. 
The more you can blog, the better. Don't just put something up for the sake of posting a blog, make sure the post has a reason for being and a goal in mind.
Stay In The Know
The more you can learn about your industry and niche, the more you'll have to add to it. You can learn about your industry from blogs, books, magazines, videos etc.
Try to add a new way of marketing each month to find out which type works best for your Virtual Assistant business.